Most bars on Iceland street.
Thank you Iceland 2019 starts
Viking's village / Icelandic grassland / Street actors / Icelandic beer / Other nice things to do
Thank you Iceland 2019 opening
Welcome and grateful words to Iceland from nice people. Iceland street stage.
Icelandic documentary The show of shows  screening in association Kino pavasaris.
Director B. Erlingsson, sound track by Sigur Ros.
Icelandic talks. Announcements on icelandic topics.
Reykjavík – City of white nights and feminist knights. By Lif Magneudottir, an Icelandic politician, Reykjavik City Councillor. English.
Icelandic beard competition.
A fun, beardy event with Icelandic tasks and the Beard Club members.
Band Abrokenleg [LT]. Author songs and Bjork covers.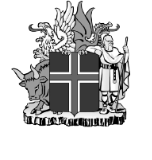 2018 © AČIŪ TAU, ISLANDIJA / TAKK, ISLAND.